Homelessness and Hunger Over (H2O)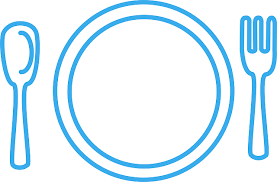 H2O pursues activities to help people in Tucson with homelessness and hunger. It supports Youth On Their Own with biannual collections of diapers and dry soup for their Mini Mart, which serves homeless high school students. H2O organizes participation in the annual CROP Walk to raise money for hungry people in Africa and our local community. The group also assembles bags of toiletries
to distribute to homeless people and seeks to support the Emerge Center Against Domestic Abuse. As a team, they are always open to new ideas!
---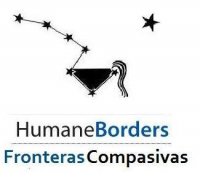 Border Ministries: No More Deaths and Humane Borders
Each summer St. Mark's takes meals to the Arivaca camp each Wednesday and organizes groups to refill water stations in the desert for Humane Borders. This is done in connection with Tucson Samaritans and No More Deaths. Visit Humane Borders' website >>
---
Just Coffee
Buy a pound after worship! Café Justo is a coffee grower cooperative based in Salvador Urbina, Chiapas, Mexico. They market a pure, organic coffee which is grown, harvested and marketed in the spirit of justice. Our goal is to provide incentives for people to remain on their family lands. Visit Just Coffee's website >>
---
Casa Maria
Every two months at 8:00am, the people of St. Mark's gather on Saturday, to make hundreds of sandwiches to be given to the homeless through the Casa Maria soup kitchen on Tucson's south side. Visit Casa Maria's website >>
---
AIDS Ministry

St. Mark's maintains a relationship with the AIDS assistance community through TIHAN and provides a twice yearly POZ Café for those living with AIDS.  The Café offers lunch and assistance with personal needs.  Funding comes from bake sales at St. Mark's. Visit TIHAN's web site >>
---
Pima County Interfaith Council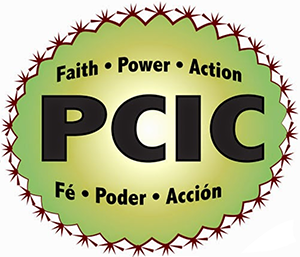 St. Mark's is an institutional member of this grass roots organizing group working for economic and social justice for Pima County families. Team members desire to follow Dietrich Bonheoffer's injunction: "We are not to simply bandage the wounds of victims beneath the wheels of injustice, but we are to drive a spike into the wheel itself." Visit PCIC's website >>