Christian Education at St. Mark's
Formation classes are offered for children and youth, preschool through high school.
Children's Music at St. Mark's
Our children and youth let their musical light shine often on the congregation of St. Mark's! Throughout the year, the children praise God and uplift the congregation under the direction of our children's music director, Dr. John Snavely.
---
Church School and Children's Music Programming (September – May)
Infants and Young Children
Nursery 8:15 AM-12:15 PM
Preschool to 4th Grade
Orchestra: 9:15am-9:45am
Church School: 9:45am-10:45am
Joyful Noise Choir & Busy Bodies Activities: 11:15am-12:15pm
5th Grade and Middle School
Church School, Early Session: 9:15am-10:00am
Orchestra – 10:00am-10:45am
Church School 11:15am-12:15pm
---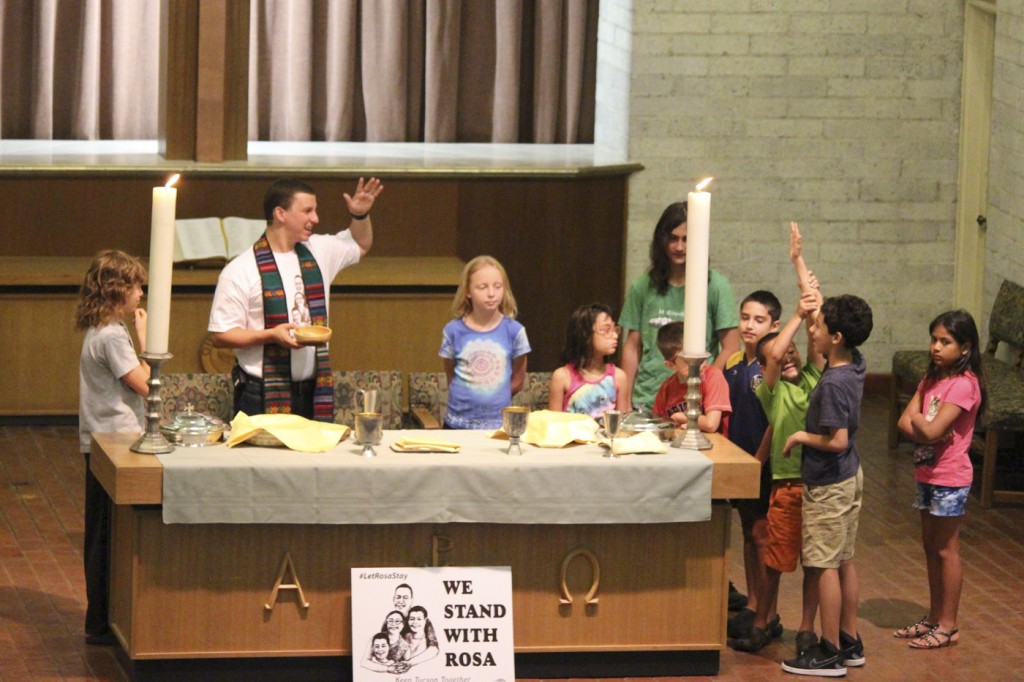 Children at Worship
Children are welcome to worship at both the Services. Quiet bags are located in the 'comfort' room off the Narthex (directly behind the Sanctuary) to occupy busy minds and hands.
Children's Activities at Our 11:00am Service
"Children's Moment" with the pastor or special music by Joyful Noise Choir & Orchestra.
Busy Bodies
Activities for younger children after the Children's Moment. They have organized games on the playground as well as table time and snacks.
---
Youth and Family Ministry
Our youth ministry offers a variety of events and experiences for both Middle and High School youth by celebrating through fellowship and fun with a spiritual foundation.  We encourage our youth to serve in community events or programs and attend camp/retreats.